A virtual tour consists of 360°-panoramas which are linked together by hotspots and create an interactive tour. Images, videos and additional information turn the virtual tour into a multimedia experience.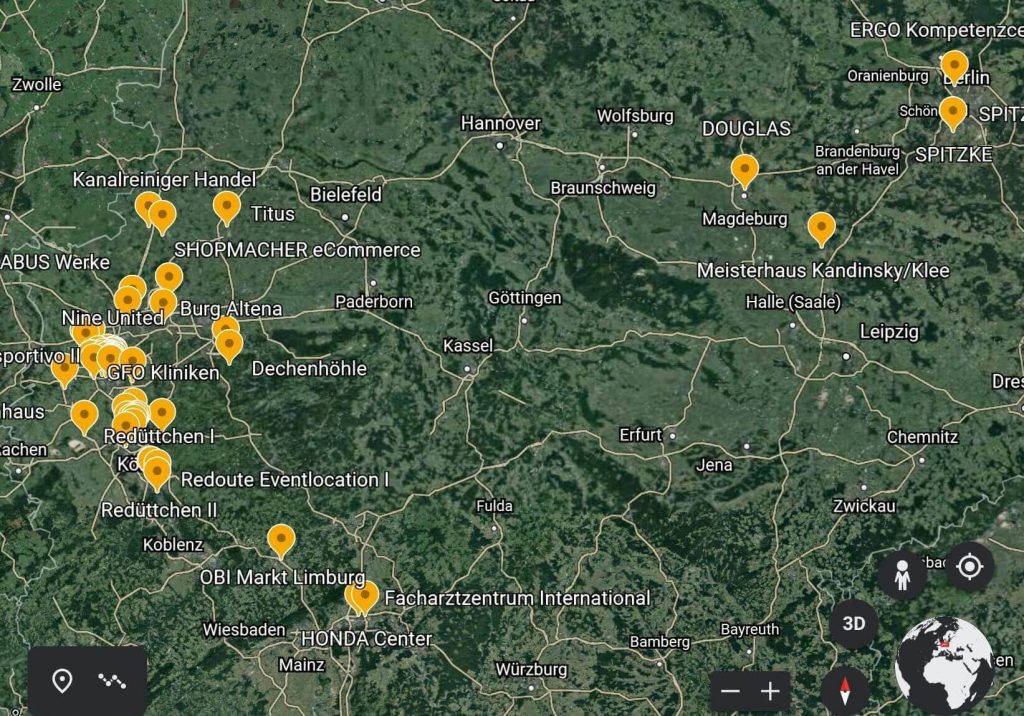 Directly linking specific points, like rooms in a hotel, tables in a restaurant or products in a showroom to an existing shop or booking system offers your customers a very handy addition to the standard classical homepage with obvious, immediate benefits.
What makes 360-up's virtual tours so special?
It's possible to add information boxes, hotspots, navigation, sound files, PDFs, videos, images, image galleries and links
Web content can be added to the info boxes for online use
Our tours are multilingual
Discover our tours with simple virtual-reality-glasses, such as the Google Cardboard
User behaviour can be analysed with the tracking function
Our professionally produced tours are tailor-made for search engine optimization and search engine marketing
Content can be enhanced with SEO-snippets and be displayed with time-control
Output as HTML5 export that you can upload to your own corporate server via S/FTP or FTP
We offer you two hosting possibilities: your own domain – as a self-hosted solution, or the 360-up hosting solution
In addition to online use, we offer our customers an offline solution without a mobile or internet connection
By downloading one of our 360-up apps available in the Windows, Mac, Android and IOS stores, you can use the tours offline
We create, publish and deliver your app to the app stores for perfect customer branding
Examples of virtual tours by industry
Athletic Gym | Saint-Vincent-de-Tyrosse
Virtual tour with CMS, Sports Clubs, Service providers
BAVARIA Yachts | Düsseldorf
Virtual tour with CMS, Vehicle dealerships, Exhibits
Virtual tour with CMS, Vehicle dealerships
Virtual tour with CMS, E-Commerce, Retail trade
Fachhochschule | Dortmund
Virtual tour with CMS, Service providers
Internationales Facharztzentrum | Frankfurt
Virtual tour with CMS, Doctor's offices
Virtual tour with CMS, Street View Made in Germany, Tourism
Michael Schumacher Private Collection | Köln
Virtual tour with CMS, Museums, Exhibits
Städtische Kliniken | Mönchengladbach
Virtual tour with CMS, Hospitals
The Wellem by Hyatt | Düsseldorf
Virtual tour with CMS, Virtual video-tour with CMS, Hotels, Tourism
Virtual tour with CMS, Virtual video-tour with CMS, Exhibits, Service providers, Event locations
Vogelsang Elektromotoren | Bochum
Virtual tour with CMS, Service providers, Industry
Zum Schlüssel | Düsseldorf
Virtual tour with CMS, Restaurants